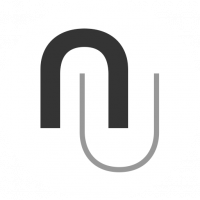 NUANS Textil (2008), Szilutex (1998), Multitex (1994), Színre Szín (1992), 30 years in the service of the profession! Upholsterers, furniture manufacturers, designers, architects, interior designers, artists, hospitality, hotels, restaurants, healthcare, sports, transportation. Fabrics: woven, solid and patterned textiles, velvet, chenille, imitation leathers, microfasers, printed pattern. Accessories, tools, foams, professional advice, responsible thinking, fair, reliable administration, endless love and immeasurable humor, serious support partners, intellectual innovation, bold experimentation.
The NUANS Textil what many used to be Szilutex known as almost 20 years ago. The main activity of the company specializes in the distribution of furniture fabrics, textile leathers, upholstery accessories, foam for wholesale users, furniture manufacturers, furniture retailers, home textile salons. Over the years, our showroom has been supplemented with our own retail sales. In addition to the products manufactured in Hungary, the imported fabrics gained more and more space in the distribution, the suppliers of which include many European and overseas companies producing quality products.

The NUANS Textil offers easy-to-afford and luxury indoor and outdoor textiles, curtains, decor materials and water-cleanable rugs. In order to expand the range, the company's products now include wall hangings, imitation leather, car upholstery and materials with special properties.

THE NUANS Textil its main goal is to provide its customers with the best possible service with a constant stock, home delivery and a cutting program, taking into account the characteristics of the market.